Dr. Blied is a licensed Clinical Psychologist and the owner of Faces of Health Wellness Center in Claremont, California.
Dr. Blied is a graduate of Fuller Theological Seminary's doctoral program in Clinical Psychology. Prior to studying at Fuller, she earned her bachelors and master's degrees from Pepperdine University and worked as an Account Manager for a global property damage restoration firm. Dr. Blied was also the Program Manager for Health Promotion & Disease Prevention at Loma Linda VA, where she led a team that launched the Whole Health System to transform the delivery of healthcare to veterans at Loma Linda. She has co-authored 12 journal articles and 4 book chapters, and has presented over 55 seminars and research papers at national and local conferences. Dr. Blied has served for 9 years on the executive committee of the American Psychological Association, Division of Women (Division 35) and for 5 years with the California Psychological Association, Division of Education & Training. Her work with clients living with chronic illnesses (e.g., HIV/AIDS, autoimmune diseases, and cancer) include providing therapy and neurocognitive testing at the UCLA Semel Institute for Neuroscience, Hubbert Humphrey Comprehensive Health System, and VA Hospitals in Northern and Southern California.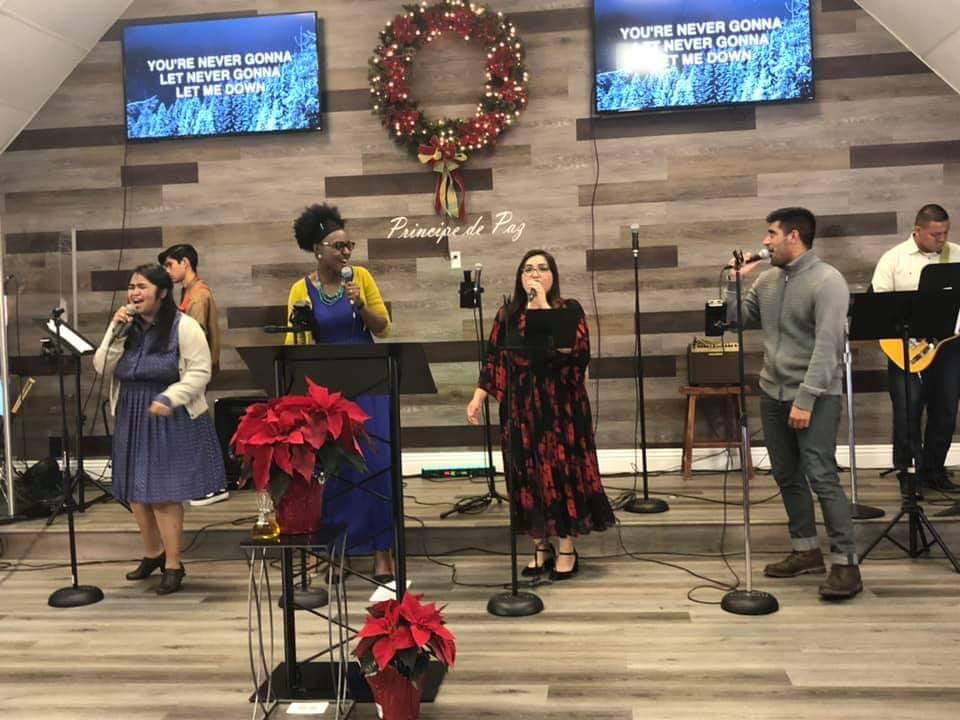 Dr. Blied in her service as a worship team member
Dr. Blied has been honored with several prestigious awards including the David Allan Hubbard Achievement Award from Fuller Theological Seminary (which is given to only one graduate each year), the Psychology of Black Graduate Student Women Award from APA, and the Student Distinguished Service Award from the CPA Division of Neuropsychology. In 2016, Dr. Blied was also one of only 11 individuals in the nation to be distinguished as a fellow in the APA Minority Fellowship Program. She created the Campus Representative Program and co-created the Mentor Match Program for APA Division 35, to invest in the growth and development of emerging feminist psychologists.
Dr. Blied also provides Chair Yoga/ Holy Yoga & Mindfulness classes in the community and serves in her local congregation. She is passionate about helping others find hope and purpose as they navigate changes in health.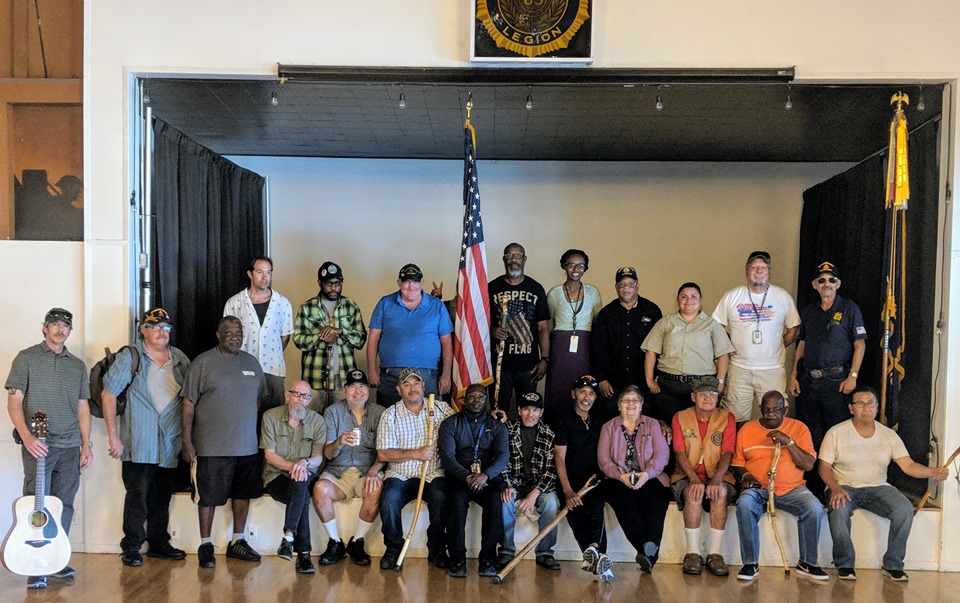 Dr. Blied with Dr. Chaplain Richard Ross and Veterans in the San Bernardino County community – Veteran's event 2019
Click here to view my Professional Experiences and download a copy of my Curriculum Vitae
Click Here for Dr. Blied's CV